We are committed to educating individuals and their families about brain health and the best treatment options.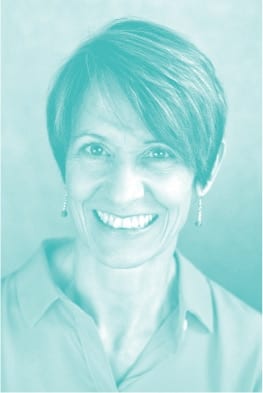 For the past 5 years I have been working to develop my vision for a company that focuses on brain health.
DR. NANCY KENNEDY
Dr. Kennedy is a board-certified clinical neuropsychologist and licensed clinical psychologist. She is a HIMS certified neuropsychologist who provides FAA required evaluations for pilots applying for medical certification. She provides comprehensive neuropsychological evaluations for adults with a wide variety of conditions including memory loss, dementia, stroke, brain injury, learning disabilities, and attention deficit disorder.
Dr. Kennedy has over 15 years of experience in the field of neuropsychology and was an Associate Professor in the Department of Psychiatry and Behavioral Science at Northwestern University Feinberg School of Medicine where she participated in numerous clinical drug trials and research studies involving Alzheimer's disease, frontotemporal dementia, and normal aging.
"My interest in the brain began in college when I was one of two students in our graduating class with a degree in psychobiology. After obtaining my PhD in clinical psychology I did a 2-year post-doctoral fellowship in neuropsychology and spent the next 17 years as an academic clinician and researcher at Northwestern Medical School in Chicago.
In 2011, I left academics to work in a private practice clinical setting. It was during the past 6 years that I have had time to finally develop my vision for a company that focuses on brain wellness rather than brain disease. BRAINZEST was born from my long standing interest in the impact of stress and other factors on the brain and the realization that there are many "scams" on the market that claim to preserve or improve brain health without any scientific basis.
I created BRAINZEST to help individuals and corporations gain a greater understanding of how the brain works and how to optimize brain function. The individualized BRAINZEST evaluation provides not only the framework to better understand one's own brain profile, but more importantly, scientifically-based recommendations specific to an individual's risk factors, lifestyle, nutrition, exercise, mood symptoms, sleep, and of course, their cognitive abilities.
I try to follow my own advice to keep my brain healthy by eating well, exercising regularly, and managing my stress level by spending time with my family and my two dogs."
DR. NANCY KENNEDY
BOARD CERTIFIED CLINICAL NEUROPSYCHOLOGIST
BRAINZEST.NET
NANCY@BRAINZEST.NET
414.241.7502
Offices open in
Brookfield, WI